Latest news
quietearth
[Celluloid 02.27.10]
movie
trailer
comedy
thriller
drama
We had put the
sales trailer
up for Jake Goldberger's great looking black comedy starring Thomas Haden Church and Elisabeth Shue a few months ago, but were asked to remove it. We've just been given a heads up that the first official trailer has arrived, which is much better than the first one anyway.
Synopsis:
Twenty-five years after abandoning his hometown, Don McKay (Thomas Haden Church) gets a letter from his ex-girlfriend (Elisabeth Shue) saying that she is dying and wants him to come see her. When Don returns home, Sonny doesn't seem quite like he remembers her and everything seems a little bit off. In this darkly comic debut thriller, MOMENT OF TRUTH, writer/director Jake Goldberger tells a story where no one is who they seem and everyone appears to be hiding something.
Incidentally, the film is called Moment of Truth stateside.
Watch the trailer at
Apple
. (Sorry folks I'm too lazy to rip it right now)
You might also like
Marina (12 years ago) Reply

Black comedy? Really? There's nothing to laugh at here. That said, it looks promising and wow, does Melissa Leo ever clean up nice - I didn't even recognise her!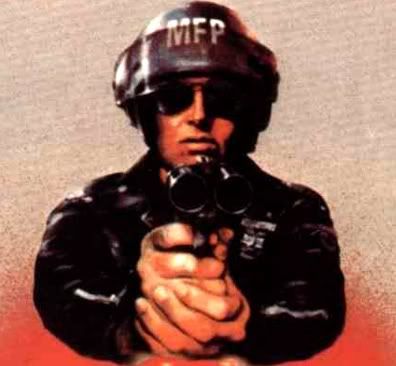 agentorange (12 years ago) Reply

It was my impression that it was supposed to be like a "The Trouble with Harry" kind of Hitchcock thing. Mild mannered man embroiled in an outrageous murder plot and all that. Could be wrong I guess. This trailer's a little more serious than the promo was.

Leave a comment