Latest news
Christopher Webster
[Celluloid 02.28.10]
post apocalyptic
trailer
book
video game
Back in June we
brought news
that Russian post-apocalyptic novel, "
Metro 2033
," was being adapted for games consoles by Kiev based game group, GSC Game World (the guys who did S.T.A.L.K.E.R). Well, the game is due out March 16th and the first trailer has debuted. Now I'm no gamer, but it looks pretty dark and fun.
Synopsis:
The year is 2033. The world has been reduced to rubble. Humanity is nearly extinct. The half-destroyed cities have become uninhabitable through radiation. Beyond their boundaries, they say, lie endless burned-out deserts and the remains of splintered forests. Survivors still remember the past greatness of humankind. But the last remains of civilization have already become a distant memory, the stuff of myth and legend.

More than 20 years have passed since the last plane took off from the earth. Rusted railways lead into emptiness. The ether is void and the airwaves echo to a soulless howling where previously the frequencies were full of news from Tokyo, New York, Buenos Aires. Man has handed over stewardship of the earth to new life-forms. Mutated by radiation, they are better adapted to the new world. Man's time is over. A few score thousand survivors live on, not knowing whether they are the only ones left on earth. They live in the Moscow Metro.
Trailer after the break.
You might also like
chuck (11 years ago) Reply

I'm not a gamer but every once in a while something comes out (ahem, Fallout) that I can't resist. Thanks in advance Russia, for the month or so this one will suck out of me. My wife will be so pleased.

Oaklivier (11 years ago) Reply

Hopefully it's not just straight shooting, though, the trailer says so. Something what pushes the survival thing forward, more than Stalker did, that would be very entertaining.
Anyway, a constant reminder. Every time I hear from Metro 2033, I think that I have to buy the book!

JackCrow (11 years ago) Reply

err, 4 months ago:
http://www.youtube.com/watch?v=Fiz7aq0ppOE

Book presentation:
http://www.youtube.com/watch?v=30i1Eq5DG1I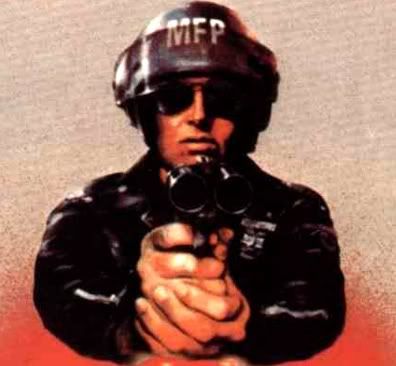 agentorange (11 years ago) Reply

So? Can't be first with everything Jack.

JackCrow (11 years ago) Reply

So, it is a second gameplay oriented trailer.
;)

Anonymous (11 years ago) Reply

Are there any English copies of the book out there?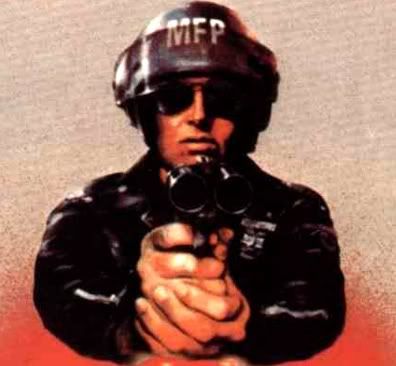 agentorange (11 years ago) Reply

Looks like it comes out this month:

http://tinyurl.com/yeet35r

JackCrow (11 years ago) Reply

"THQ announces that Metro 2033 is now gold and 4A Games' post-apocalyptic shooter is due for Windows and Xbox 360 on March 16 in the U.S. and Germany, March 18 in Australia, and March 19 everywhere else. There's a new "Ghosts of the Metro" trailer on the Metro 2033 Website showing off the graphics that THQ's Huw Beynon told Computer and Video Games is a PC "love letter," saying: "If you are a core PC gamer and you're wondering where all the love's gone when your PC games are just a slightly higher res version of what's on the console, then I'd say 4A are writing a love letter to you and doing absolutely everything to make the PC version phenomenal"."

http://www.thq.com/uk/thqtv/index?movieId=3885

Leave a comment