Latest news
Christopher Webster
[Cathode Ray Mission 03.03.10]
news
fantasy
It's official fantasy fans! George R.R. Martin's "Game of Thrones" has been officially greenlit by HBO for 10 eps to see how the show fares. They've also released the first image from the show's pilot. Full production will begin in June and no word yet on an actual premiere date.
Cast members include Lena Headey as Cersei Lannister, Peter Dinklage as Cersei's brother, Nikolaj Coster-Waldau as Cersei's twin, Sean Bean as aristocrat Ned Stark, Jennifer Ehle, Catelyn Stark, and Mark Addy as King Robert.
Read the entire release from HBO and view the first snowy image from the show after the break.
HBO News Release:
GAME OF THRONES SERIES PICK UP
HBO Entertainment
Series commitment is pilot plus nine episodes
Production is set to begin in Belfast, Northern Ireland in June 2010
LOG LINE:
Based on the series of books by George R.R. Martin, Game of Thrones is an epic struggle for power set in a vast and violent fantasy kingdom.
PILOT CREDITS:
David Benioff Executive Producer
D.B. Weiss Executive Producer
Tom McCarthy Director
Carolyn Strauss Co-Executive Producer
Guymon Casady Co-Executive Producer
Vince Gerardis Co-Executive Producer
Ralph Vicinanza Co-Executive Producer
George R.R. Martin Co-Executive Producer
Joanna Burn Producer
Mark Huffam Producer
Frank Doelger Producer
PILOT SCRIPT:
Written by David Benioff and D.B. Weiss.
Based on the series of books "A Song of Ice and Fire" by George R.R. Martin
IN ALPHABETICAL ORDER PILOT CAST SERIES REGULARS:
Mark Addy as Robert Baratheon
Alfie Allen as Theon Greyjoy
Sean Bean as Eddard Stark
Nikolaj Coster-Waldau as Jamie Lannister
Peter Dinklage as Tyrion Lannister
Jennifer Ehle as Catelyn Stark
Jack Gleeson as Joffrey Baratheon
Iain Glen as Ser Jorah Mormont
Kit Harrington as Jon Snow
Lena Headey as Cersei Lannister
Harry Lloyd as Viserys Targaryen
Richard Madden as Rob Stark
Rory McCann as Sandor Clegane
Tamzin Merchant as Daenerys Targaryen
Sophie Turner as Sansa Stark
Maisie Williams as Arya Stark
Isaac Hempstead Wright as Bran Stark
ALSO FEATURING:
Ron Donachie as Ser Rodrik Cassel
Jason Momoa as Khal Drogo
Donald Sumpter as Maester Luwin
You might also like
Marina (12 years ago) Reply

Oh man. I've had this series sitting on the shelf saying "Read me." Guess what I'm reading next?

JackCrow (12 years ago) Reply

In Martin's own words:
http://latimesblogs.latimes.com/showtracker/2010/03/novelist-george-rr-martin-reacts-to-news-of-hbos-pickup-of-game-of-thrones-with-a-happy-dance.html

Cast slideshow:
http://www.youtube.com/watch?v=FugGa_LGB-E

There is also a leaked script for a pilot around, which has 62 pages.

Mike C. (12 years ago) Reply

Very excited about this. Easily the best fantasy I have ever read and HBO has a pretty damn good track record with shows. If they stop after a few seasons like they did with Deadwood I will personally pee on everyone involved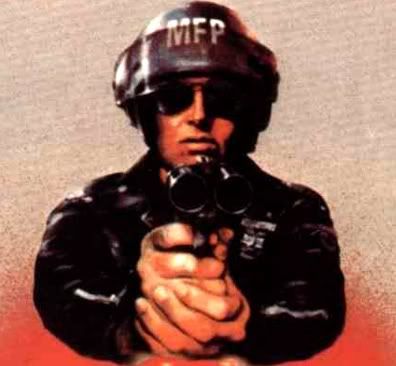 agentorange (12 years ago) Reply

Yeah, I worry they'll pull a ROME and just say "too expensive," and pull the plug. They have a good track record but not really with fantasy or scifi... unless I'm forgetting a show.

Anonymous (12 years ago) Reply

Just got done reading the first two books they were so Amazing! Can't wait to see what they do with Game of Thrones!
I have seen this announcement all over the web

JamesTheGreat (12 years ago) Reply

Great news. Now maybe Martin will get back to finishing the series. I love this series but hate having to wait five years or so between books. any other writer and I would have given up on it a long time ago. Now if only HBO can do something no other book to film producers have done and just stick to the book and not add or change things like the schmucks who turned The Sword of Truth series into a Xena/Hercules format.

ifdead (12 years ago) Reply

Yeah, I don't know how I feel about this. I loved this series for the first three books. The fourth one was a disappointment. In addition the Author doesn't seem in to much of a hurry to complete this series at all. Obviously this has bothered me for years.... so yeah, make a hash up of an epic.... that is unfinished.... and will remain so for years to come. Sorry for the negative view

jman88uk (12 years ago) Reply

The last book in the series, 'A Dance with Dragons' is being released on september 30th of this year so HBO are making a finished epic series that IS finished. It is available for pre-order on amazon and should be fantastic. While it will be in the same style as book four, which changed format from the first three. The story still sounds great and will finally conclude this masterpeice of fantasy fiction. Here is a synopsis of the new book 'A Dance with Dragons', The last of the Targaryons, Daenerys Stormborn, the Unburnt, has brought the young dragons in her care to their terrifying maturity. Now the war-torn landscape of the Seven Kingdoms is threatened by destruction as vast as in the violent past. Tyrion Lannister, a dwarf with half a nose and a scar from eye to chin, has slain his father and escaped the Red Keep in King's Landing to wage war from the Free Cities beyond the narrow sea. The last war fought with dragons was a cataclysm powerful enough to shatter the Valyrian peninsula into a smoking, demon-haunted ruin half drowned by the sea. So it seems that HBO is going to have plenty story from the books to keep to, and hopefully that will stop them altering it.

SumMary (11 years ago) Reply

The fans of this literature are extremely knowledgeable and just as rabid as those of LOTR. That demand alone will make this series a success. But then I would tune it in just for Sean Bean.

Leave a comment