Latest news
quietearth
[Film Festival 03.10.10]
post apocalyptic
news
gallery
webseries
Our friend Kyle Rankin who did the excellent insect post apocalyptic film
Infestation
(
review
) is back with a web series which he both wrote and is directing, and which stars Corin Nemec (Parker Lewis Can't Lose, Stargate), Ray Wise (Twin Peaks, Reaper), and Kinsey Packard (Infestation). Shooting has begun and they hope to be finished by the end of April.
Nuclear Family tells the story of a young couple, John & Lynn, who are trying to survive in the woods after a nuclear holocaust. They stay on the move with their 11-year old daughter Pauline... all the while searching for their missing 8-year old son, Grant. Meanwhile, society has disintegrated and the family must stay one step ahead of the Berserkers: lawless, wild, brutal men who rape, pillage, & destroy as a way of life (lead by a sadistic figure called The Man: Ray Wise).
Stills after the break.
You might also like
Ben Austwick (11 years ago) Reply

Sounds like there's a bit of The Road influence here - odd for the director of a film as fun as Infestation

JackCrow (11 years ago) Reply

More in Kyle's vblog:
http://www.youtube.com/watch?v=PbXgRrFjLzY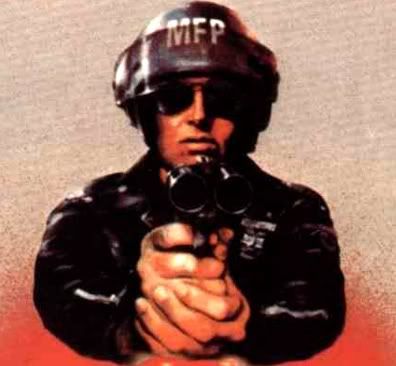 agentorange (11 years ago) Reply

Infestation was great fun. This looks a little more serious, but I'm glad to see Rankin's still working in the genre we all love.

Sunolet (11 years ago) Reply

I'm honestly just glad to see Ray Wise, he makes me laugh with his demeanor, the man was just born in the wrong film decade, like sam elliot

Leave a comment