Latest news
quietearth
[Celluloid 04.12.10]
movie
trailer
news
scifi
We've been greatly looking forward to this Lem adaptation from Ari Folman, the man behind the animated documentary
Waltz With Bashir
, and now there's some footage available which looks fantastic. About overpopulation and looking heavily post apocalyptic (although I haven't read it so I'm assuming it's dystopic) this is going to be one for us all to watch.
Here's a plot summary of the book:
Ijon Tichy is a delegate to the Eighth Futurological Congress. In a Third World resort hotel, Tichy and his fellow academics are suddenly jarred by a revolution. In an attempt to control the revolutionaries, the ruling junta releases "benignimizers" into the water system. Rendered into gibbering but harmless fools, the scientists get in the way of the death squads; Tichy is so critically wounded that he is frozen to await a future cure. When he awakens in 2039, he finds a future far exceeding his wildest imaginings.
Footage after the break.
You might also like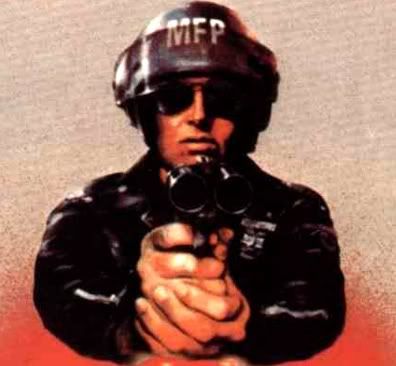 agentorange (10 years ago) Reply

Insane! I love the look of this. Reminds me less of Bashir and more of René Laloux's stuff.

Leave a comment