Latest news
quietearth
[Celluloid 04.14.10]
movie
trailer
news
thriller
fantasy
And yes, it has all new footage.
I've been waiting on this one forever, looks like it's going to be a bit longer. You can check out our very positive reviews of this film
here
and
here
.
Enter the Void is about a young man who, after the brutal death of his parents, promises that he will protect his little sister no matter what and who, sensing that he himself is dying, fights desperately to keep his promise. A film where the life of one person is linked to the love he has for another human being.
Trailer after the break.
You might also like
Hal (12 years ago) Reply

awesome footage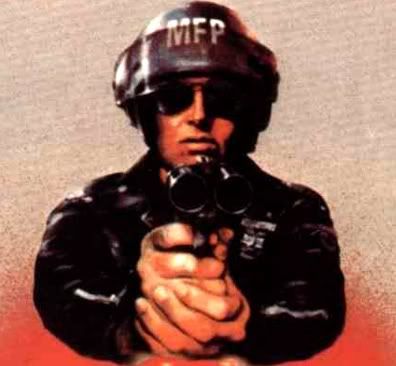 agentorange (12 years ago) Reply

Ooooh, nice new poster.

Anonymous (12 years ago) Reply

looks so awesome.
cant wait 2 see this.

Anonymous (12 years ago) Reply

a cinematic masterpiece. glad it finally got a worthy trailer. not enough post mortem sequences thou.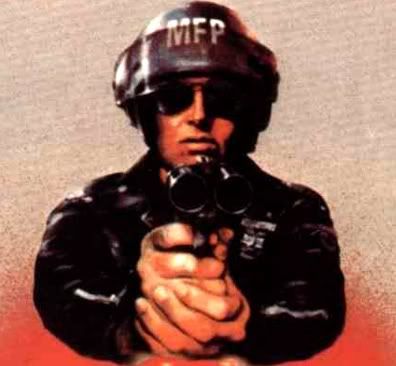 agentorange (12 years ago) Reply

Just watched the footage again. I'm struck with just how dislocating it is. Question for those who have seen it. Is that POV throughout, or just used for the trailer?

Anonymous (12 years ago) Reply

well its POV but the first segment is basically seeing the world through oscars eyes (in the mirror its you- theres an effect which makes it seem like u are blinking). then when he SPOILER(not really a spoiler its the whole point of the story but yea) he dies its still POV i guess but obviously the movement is very "liberated" and doesnt feel as phsical anymore.
all his memories are shown in a 3rd person view. with oscar in the centre of the frame and the camera following him (a bit like GTA or something but closer up).

what can i see. see this film BY ANY MEANS NECESSARY! :) i m serious its that good.

for anyone who s into the aesthetic of the movie. tomorrow is the last day of an exhibition in london called speed of light by a design studio called united visual artists. lots of lasers and strobe lights used that evoke a similar feel to enter the void.

uncleB (12 years ago) Reply

Sorry, Still dont see what all the hub-bub's about?

sonaboy (12 years ago) Reply

the first moving crane shot through the city was a HORRIBLY done miniature model, but the rest was interesting...

Anonymous (12 years ago) Reply

I would wager a bet that the opening crane shot on the miniature is meant to "look fake."

Anonymous (12 years ago) Reply

i m not at all surprised people on this site dont seem to appreciate this film enough. its so great an well done it seems to go over the heads of most of u. thats not a horribly done model u idiot, its a night time crane-shot of the real tokyo using a tilt-shift photography effect.

Anonymous (11 years ago) Reply

this movie was seriously so amazing yes its almost entirely POV and dam its awesome

Leave a comment