Latest news
Marina Antunes
[Celluloid 04.19.10]
short
steampunk
From down the road we have something very special for you.
Written and directed by Matthew Gordon Long,
The Anachronism
is a steam-punk tale of mystery which unfolds when two young children out on a science expedition on a beautiful sunny day discover Septopus, a 14-foot robotic squid. At first, they can't identify what it is but curiosity gets the better of them and after a bit of poking, the giant skid reacts and the events that follow unfold a mystery. What is it? How did it get there? You'll have to watch to find out.
The film premiered on line this weekend to coincide with a steam punk even that took place on Saturday in Vancouver where the film make its debut. Wish I'd been there to see it on the big screen!
Full film after the break.
You might also like
James Cole (9 years ago) Reply

What a beautiful film. This would have been amazing to see on the big screen. Such a wonderful vision and a great style.
I'd love to work with people making these types of films.
Now I need to go an look up what else Matthew Gordon Long has done.

Anonymous (9 years ago) Reply

i thought that was brilliant, Jules Verne meets Piano; storywise, hated the ending

biracy (9 years ago) Reply

This was a fantastic short film. Having knowledge of the kickstart program in British Columbia and what is provided I must say that this film looks and sounds exceptional and i would welcome Matthew Gordon to get in touch to discuss his next film and using our fan platform to get it off the ground.

i loved this piece of work. Great Job!

Anonymous (9 years ago) Reply

Looks very video. Was it meant for TV?

Anonymous (9 years ago) Reply

meh. i've seen far more delivered on DGC's kickstarter program. People to seem love their "concepts" for film but have Vancouverites forgotten about story?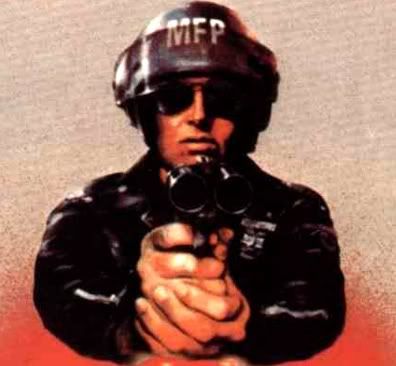 agentorange (9 years ago) Reply

I liked it a lot too. However, I found myself wanting more of a Picnic at Hanging Rock vibe. Instead I was getting Road to Avonlea. Small quibble. Very well shot and intriguing short.

Karl (9 years ago) Reply

Hmm, beautiful shot and all, but...
I am not getting it. What was the meaning of this? Has this movie a meaning at all? As beautiful as it looks, the whole thing is pretty much pointless.

Cletus (9 years ago) Reply

So... is this a teaser for a full length feature?

TareX (9 years ago) Reply

From what I understood, Mother (representing the adult world) knows precisely what the kids are talking about. They have probably seen those future entities before, or maybe, used to be those future entities and no longer want them coming. She purposefully took the paper "evidence" out of the book, tore it, and had it burnt. She knows what they're talking about. Her answer, "We must." also has deliberate purpose all over it.

That said, I would have like more last second revelations e.g. A photograph next to the candle...etc.

Leave a comment