Latest news
Christopher Webster
[Celluloid 04.27.10]
movie
trailer
news
scifi
cult
Anyone who's studied film history knows that Metropolis has had a long and troubled history. It's appeared in many edited forms, many of which drastically changing its story and themes. Metropolis is also much more than just a science fiction movie about a worker revolt. Its political ideas are much more challenging than that and I'm hoping that in its extended form, some of that shines through a little more.
Kino International has put together a trailer for what they're calling "The Complete Metropolis," a new 147-minute version of the movie. And a Blu-ray should be appearing by the end of the year.
Synopsis:
It is the future, and humans are divided into two groups: the thinkers, who make plans (but don't know how anything works), and the workers, who achieve goals (but don't have the vision). Completely separate, neither group is complete, but together they make a whole. One man from the "thinkers" dares visit the underground where the workers toil, and is astonished by what he sees...
Viewing the beautiful restored footage (via:
firstshowing
) has so far been the highlight of my morning. so be sure to check it out after the break.
You might also like
Mike White (12 years ago) Reply

I hear that the restored footage brings back the unicorn dream sequence that Lang always wanted in there. Also eliminates Maria's voiceover narration.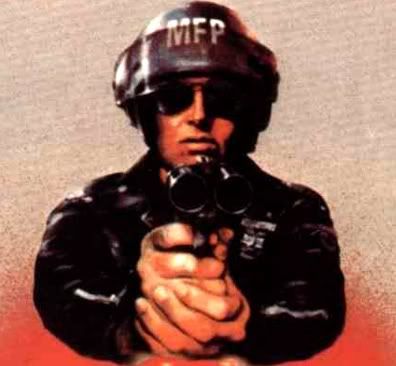 agentorange (12 years ago) Reply

Ha! Nice.

S (12 years ago) Reply

'Complete'?
The premiere cut was 153 minutes at 24fps.
At 25fps it's 146.88 minutes.
Is this THE premiere cut AT 25fps or is this something in between?
There was that news story a while ago that they found parts of unseen footage but my understanding was that not all was found.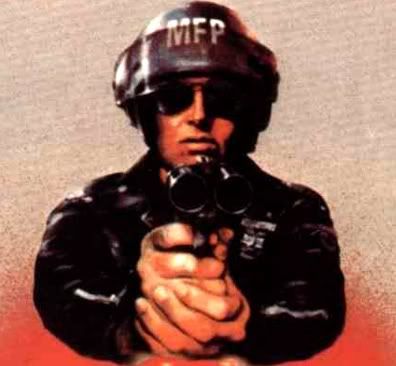 agentorange (12 years ago) Reply

I think many scholars differ on what a "premiere" cut of Metropolis would be. There have been a ton of versions and longer doesn't always equal better in my book. A cut that best represents the ideas in Thea von Harbou's screenplay would be premiere.

Kino is calling this version "complete" and I think they probably mean that they've inserted as much "lost footage" as they could find. I trust Kino to not make the film worse by adding a ton of crap to the cut so here's hoping it adds to the impact of the film and its story and isn't just a cobbled together mess.

Marina (12 years ago) Reply

Good call Agentorange. I've found, to date, Kino's releases have been quite good and I don't expect any less from this one. To be honest, what's bothered me about a bunch of the editions I've seen is the awful music which doesn't fit the onscreen action. I haven't looked at the details of this one but I hope this edition rectifies that problem.

chuck (12 years ago) Reply

What is the copyright status of the new print? I have a dream project of re-scoring Metropolis that has been on the back burner for a while waiting for a definitive version. Any info?

iamdavidbyrne (12 years ago) Reply

I work for Turner Classic Movies, and we just finished up our first ever TCM Classic FIlm Festival in Hollywood. We capped off the festival with the North American Premiere of Metropolis with a live symphony orchestra. It was hypnotic, mind blowing, and just down right beautiful. At times it looked like it was shot recently and they added effects to make it look old in post. If they release this in theaters you have to see it. Here is some more information about the screening and the new version:

http://www.tcm.com/festival/#/films/metropolis

Anonymous (12 years ago) Reply

well i cant wait for all those idiots who ll claim "this so ripps off that apple advert from a few years back".

Hal (12 years ago) Reply

metropolis is a true classic, fantastic on the big screen

Leave a comment