Latest news
Marina Antunes
[Celluloid 05.04.10]
news
drama
fantasy
When I
spoke
to the Spierig Brothers last week, they mentioned, rather vaguely, that they were working on a new project which would be rated PG/PG-13 but it never, ever crossed my mind that their project would include Jim Henson.
It was
announced
earlier today that the next project for the Spierig's is a sequel to Jim Henson's
The Dark Crystal
titled
Power of the Dark Crystal
. The follow-up is written by Craig Pearce (the man behind a number of Baz Luhrmann's early films) and will be directed by the duo in Australia.
As for the new story...
Set hundreds of years after the events of the first movie when the world has once again fallen into darkness, Power of the Dark Crystal follows the adventures of a mysterious girl made of fire who, together with a Gelfling outcast, steals a shard of the legendary Crystal in an attempt to reignite the dying sun that exists at the center of the planet.
The move doesn't come as a surprise (mostly because we had the heads up that something different was on the horizon for the Spierigs) but it'll be interesting to see how this project pans out. We have no word on the other talent involved or if the general population is really game for a return to puppetry. Then there's the pesky 3D factor. Potential? Loads but we'll have to wait to see how this develops further.
You might also like
quietearth (11 years ago) Reply

Gag me.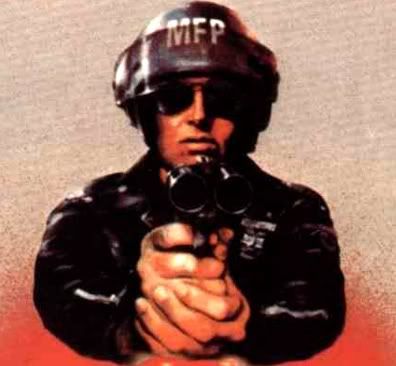 agentorange (11 years ago) Reply

Interesting move. The project has certainly been in the works for long enough.

Lotus sretae (11 years ago) Reply

Look here!

There better be puppets...

I think it will be cool, not Jim Henson cool, but cool.

Sit back pack & light a phat bowl watch some fraggle rock.

Toxlox (11 years ago) Reply

Can't we just leave classics alone, FFS...

projectcyclops (11 years ago) Reply

I agree with Tolox - I get a bad vibe from this. The original was a childhood favourite and I can't see the same magic being recreated by the guys who made Undead and Daybreakers. (although I kinda like Undead)

Leave a comment