Latest news
Marina Antunes
[Celluloid 05.31.10]
movie
trailer
news
action
comedy
fantasy
romance
adventure
I'm not totally sure what the deal is with Edgar Wright's
Scott Pilgrim vs. The World
. After hearing great things about the comics, I picked up the first two volumes and got a little bored partway through the first unable to tell what the huge appeal was. Then the first trailer (if you missed it, see it
here
) for the adaptation starting the now boring Michael Cera in the titular role, hit and though it looked like fun, I still didn't get what all the fuss was about.
Loads of images and a second trailer later and I still don't get it. Sure, it looks like fun and yeah, I'll see it but my brain is obviously not processing this like everyone else is 'cause though it looks fun, it's nothing remotely new. If anything, it kind of reminds me of kids movies like
The Adventures of Sharkboy and Lavagirl
and
Zoom
.
That all said, cheesy fun is always nice (especially if done well and Wright certainly has the blend down to an art form) and this certainly seems to fit the bill. Add in Chris Evans… yeah, I'm sold even if I don't get the hype.
New trailer after the break.
You might also like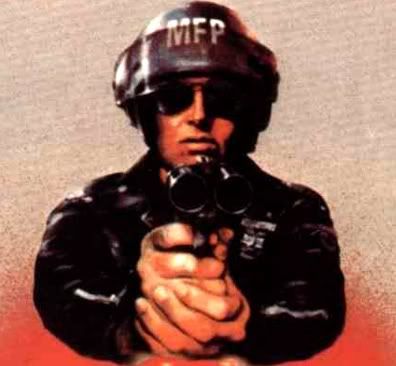 agentorange (12 years ago) Reply

I'm with you Marina. This one's got Netflix written all over it (though I still find Cera awkwardly charming in small doses).

sunolet (12 years ago) Reply

i have grown to hate michael cera over the years (used to hate jesse eisenberg as much, but then he started diversifying a little) but this actually looks entertaining enough to hold me for a little while.

loci (12 years ago) Reply

I'm a fan of Wright but I'm hating everything
I read, hear and see about this film.

Rick. (12 years ago) Reply

The look and feel of the movie is like an American version of Shaolin Soccer. If you loved that (I did) then you'll probably like this flick. I think it looks fun.

Leave a comment