Latest news
Simon Read
[Film Festival 06.01.10]
movie
news
The Edinburgh International Film Festival this afternoon published their full line-up for 2010, and it's looking good. Check out the website - www.edfilmfest.org.uk
I'll be covering the festival which runs from 16th-29th of June, so keep your eye out for reviews, interviews and insider info in our third year of coverage from EIFF.
The McHenry brothers direct
Jackboots on WhiteHall
an eagerly anticipated film in which Winston Churchill hides out in lawless Scotland, as an all-star cast voices an alternative animated history of WWII – I can't wait to see this one! In
Ollier Kepler's Expanding Purple World
, the brilliant Edward Hogg (White Lightnin'; Bunny and the Bull) stars in a darkly funny study of one man's walk on the weird side. Then there's
Cherry Tree Lane
, Paul Andrew Willaim's latest thriller.
Pelican Blood
by Karl Golden looks pretty incredible and
Mr. Nice
is a biopic of Howard Marks starring the very talented Rhys Ifans and Chloë Sevigny.
To Kako II
(Evil in the time of heroes) is a blood spattered zombie sequel from Greece by Yorgos Noussias in which, "a disparate group of people fight for survival in a city of the living dead, seemingly impossible odds mount up against them. Featuring a memorable cameo from Billy Zane as a time-travelling, zombiehunting monk, this grisly sequel to the first ever Greek zombie movie – cult hit Evil, by the same team – is polished, manic, off-the-wall horror, with tongue lodged firmly in decomposing cheek." Sounds pretty boss.
Lots more after the break.
There's also Hattie Dalton's comedy 'Third Star' and as well as Tomasz Thomson's 'Snowman's Land', and 'The Red Machine' by Stephanie Argy and Alec Boehm. Rona Mark's film 'The Crab' will also have a world premiere (QE gave her last film 'Strange Girls' 7/10)
Night Moves and Under the Radar boast a collective six World premieres including Miles Watt's 'Crimefighters' and Wayne Thallon's 'A Spanking in Paradise' both from the UK, and 'The Last Rights of Ransom Pride' by Tiller Russell. Other titles include 'Monsters' by Gareth Edwards, Colm McCarthy's 'Outcast' and John Michael McCarthy's
Cigarette Girl
.
Other events include galas of Aaron Schneider's 'Get Low'; Benoît Pétré's 'Thelma, Louis and Chantal'; Bobcat Goldthwait's 'World's Greatest Dad'; 'The Extra Man' by Shari Springer Berman and Robert Pulcini; 'The Good Heart' by Dagur Kari; Bart Freundlich's 'The Rebound'.
Shimmy Marcus has a new film, 'Soulboy' starring Martin Compston (Red Road, Sweet Sixteen), and Zack Clark offers us 'Vacation!', "An existential beach party movie about life, death, sex, drugs and other shit that totally fucks you up." Me likey.
Here's the World and International premiers:
World Premieres:
ACT OF DISHONOUR
CHASE THE SLUT
CHERRY TREE LANE
THE CRAB
CRIMEFIGHTERS
DONKEYS
GIRL WITH BLACK BALLOONS
HONEYMOONER
HUGE
JACKBOOTS ON WHITEHALL
THE KID
THE LAST RITES OF RANSOM PRIDE
OLLIE KEPLER'S EXPANDING PURPLE WORLD
OUT OF THE ASHES
PELICAN BLOOD
POSTALES
ROAD TO LAS VEGAS
SOULBOY
A SPANKING IN PARADISE
SUPERHERO ME
THIRD STAR
VACATION!
International Premieres:
AND EVERYTHING IS GOING FINE
BARRY MUNDAY
THE DRY LAND
THE EXTRA MAN
HIGH SCHOOL
LUCKY
OBSELIDIA
THE PEOPLE VS GEORGE LUCAS
THE RED MACHINE
SNOWMAN'S LAND
THELMA, LOUISE AND CHANTAL
TWO EYES STARING
2010 marks QuietEarth's third year running full coverage of the Edinburgh IFF – We'll keep you posted on the best they've got to offer.
You might also like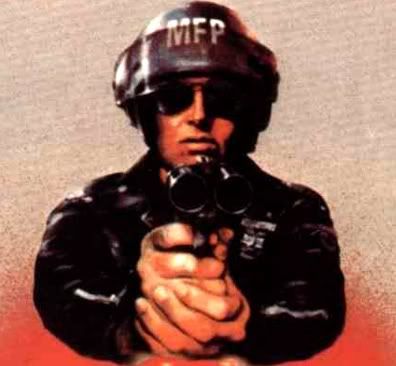 agentorange (10 years ago) Reply

That's a damn fine line-up.

paul devine (10 years ago) Reply

hi guys i do the peoplesmovies blog and cinehouse movie blogs, ive been working in greece past few weeks but im coming home to scotland and paisley near glasgow need any help with film festival as im only 1 hour teavel away let me know

Leave a comment