Latest news
quietearth
[Celluloid 06.22.10]
movie
news
scifi
action
We haven't even gotten to see Ethan's first film,
Machete
yet and it looks like his next one is already in pre-production. Budgeted at $15 Million it has a start date of September. Not much further is available.
The year is 2099 and the world has been reduced to a few surviving cities after a devastating nuclear holocaust. Now, a brilliant young scientist named Scarlett must travel back into time to stop the holocaust and the death of her father. With each trip she unknowingly unlocks the door to a new altered universe and a new version of herself until she comes face to face with Scar 23. The two form a bond and help each other navigate through time to defeat the man who murdered her father and triggered the bombs, while attempting to alter the course of history.
There's an embiggened version of the poster after the break.
You might also like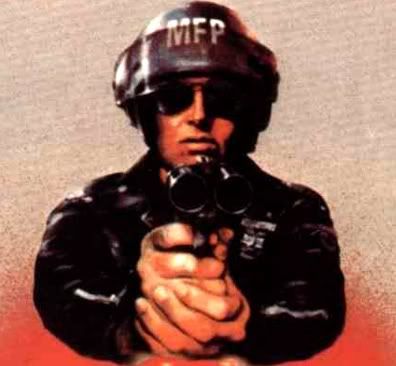 agentorange (12 years ago) Reply

Is that Darth Maul's double-bladed lightsaber? Seriously, what is going on in this poster?

AJ Mitchell (12 years ago) Reply

No film could be as crazy cool as that poster.

Dave (11 years ago) Reply

Time travel, hot chick scientist, motorcycles. I'm in.

Leave a comment