Latest news
quietearth
[Celluloid 07.09.10]
movie
trailer
news
horror
Yes this is a good film, but seriously, who cut this trailer? It's another bad example of editing gone wrong, hell, just give away everything. You can read our
review here
and bla bla. Whatever.
As the school formal approaches and decisions are made about what to wear and who to go with, Lola Stone, the quietest girl in school, asks her secret love Brent to go with her. But Brent is already going with his girlfriend, Holly.

Upset with the rejection and with the formal only hours away, Lola and her father plan for Brent to be with her regardless. But it's not the school formal, it's a demented, sadistic and exclusive party hosted by Lola and her father – where the entertainment is Brent himself.
Trailer after the break.
You might also like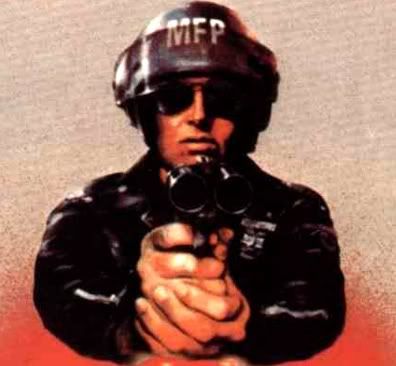 agentorange (11 years ago) Reply

This movie is fantastic. Long-time coming.

rek (11 years ago) Reply

"It's another bad example of editing gone wrong..."

I think you mean it's a good example of editing gone wrong, or an example of bad editing, but not combined.

chuck (11 years ago) Reply

Looks really cool. The look kind of reminds me of Rob Zombie's films (the good ones).

Foolish (11 years ago) Reply

Seriously, this trailer should have stopped at the opening dinning table scene.

Anonymous (11 years ago) Reply

really loved this movie. though this trailer doesn't leave a thing to the imagination, having seen this, the film will still stand on the merit of its intensity and performances.

Leave a comment