Latest news
quietearth
[Celluloid 07.27.10]
movie
news
scifi
Update: Casting is underway and plans are under the way for a late year/early next year shoot
As a big fan of Jeff Noon, I'm hoping there will be a run on his material someday beginning with the excellent
Nymphomation
which I think Terry Gilliam could only do justice, but in the meantime, one of his short stories from
Pixel Juice
has a planned adaptation in the works by the folks who did the excellent
Triangle
, and apparently there was a sales teaser shot which was shown at the last Berlinale. We have two stills from it and I'm hoping we can talk them into releasing their promo piece.
60 years into the future, Civilization is divided. The Creeping Zero team are employed to protect their fellow humans from having their faces taken by the Fumati. But when your image can be stolen, how can you know who you are.
Stills after the break.
You might also like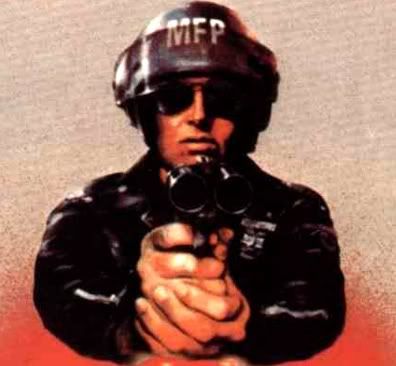 agentorange (10 years ago) Reply

Awesome! I love Noon's stuff. About time they adapted his work.

Leave a comment