Latest news
Christopher Webster
[Celluloid 10.26.10]
movie
news
horror
Halloween is always a good time to catch up on the horror flicks I've always meant to see but have slipped through the cracks over the years. This year is no exception and I've got a whole crap load of films I'll be checking out leading up to the premier of AMC's
Walking Dead
and then taking me well into the rest of the night.
Here's what I'm planning to spin this year:
-
The Beyond
(Lucio Fulci): I hear this is one of Fulci's best. Bat shit strange and full of his usual trashy gore.
-
Dark Night of the Scarecrow
(Frank De Felitta): This classic MFTV horror flick only recently became available on dvd through VCI. It's been called the first ever "scarecrow" horror pic, but whatever. It's supposed to have a real awesome old-time horror flick kind of feel.
-
Devil's Backbone
(Guillermo del Toro): Nope, never seen it. I know, I know, blashphemy. Really looking forward to finally checking this one out.
-
Lighthouse
(Simon Hunter) - British director Simon Hunter's first feature film. Looking forward to seeing how well James Purefoy handles himself against a deranged serial killer.
So that's what I'm planning to watch. What about you guys?
You might also like
zombies8mybrai (9 years ago) Reply

I'm going to be watching the Walking Dead for sure, love the comic. I have the beyond to watch and probably some other zombie movie. Make it a zombie night.

Pierre (9 years ago) Reply

Paranormal Activity 2 midnight screening!

I don't care how cheap it's going to be, we'll have lots and lots of alcohol :)

Brett (9 years ago) Reply

Walking Dead for sure. Just got the Alien Anthology today, so probably one or two of those. Haven't watched my Human Centipede blu-ray yet, so that will probably get a go as well. Also, just got H.P. Lovecraft Vol 1 from netflix today, so that is a must.

Anglebender (9 years ago) Reply

I've been reading the comics for the last few months, so I can't wait until All Hallow's Eve!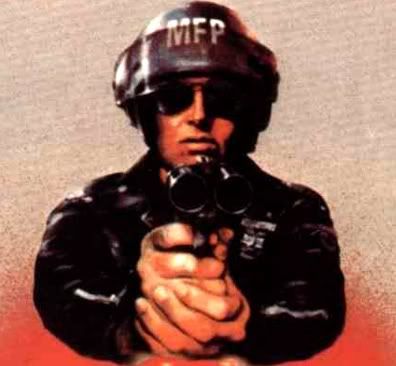 agentorange (9 years ago) Reply

@Brett

Human Centipede is definitely something to behold. Not life changing. but works well as a thriller with an added bit of grotesquery.

@Pierre

Alcohol made me love PA 1 :)

Snowrobot (9 years ago) Reply

I´ll watch Walking Dead, The Loves Ones and maybe Of Unkown Origins (1983).

TxGal (9 years ago) Reply

The Devil's Backbone, I thought was a very good movie.

masque36 (9 years ago) Reply

the walking dead of course.

FALLEN101 (9 years ago) Reply

My college friends and I have pretty much the entire day planned out, first we are watching Donnie Darko, which although it's not horror it's our tradition to watch it every Halloween.
After that it's a Jeffrey Combs marathon consisting of Re-Animator, From Beyond, and the Dunwich Horror. After that we watch the Walking Dead. And possibly the Human Centipede thrown in there somewhere.

Leave a comment