Latest news
Christopher Webster
[Celluloid 12.06.10]
movie
news
book
cult
You may not like the Sex Pistols, but you can't deny their importance to popular and underground youth culture. Coming in at over 600 pages(!!),
Destroy All Movies!!! The Complete Guide to Punks on Film
is probably rightly being called "the most dazzlingly insane film reference book of all time."
A complete guide to every appearance of punk to hit the silver screen in the 20th Century, this crazy awesome looking book contains "A-to-Z coverage of over 1100 feature films from around the world, as well as dozens of exclusive interviews with the cast/creators of crucial titles like Repo Man, Return of the Living Dead, The Decline of Western Civilization and Valley Girl."
The book also examines hundreds of straight-to-VHS slasher trash, Brooklyn skid row masterpieces, Filipino breakdancing fairytales and no-budget apocalyptic epics. Easily a must-have for any cult movie fan.
Have a
">look inside the book at pre-order here
.
You might also like
Lenny (11 years ago) Reply

Wasn't sure about this but Amazon previews the whole book and it looks like greatness! Probably find out about a bunch of movies I've never seen looking thru this one. Must have!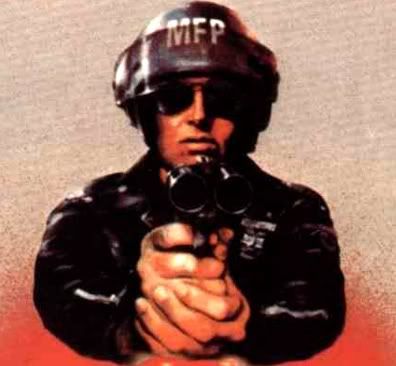 agentorange (11 years ago) Reply

Yeah, I was skeptical too until I browsed through the first few pages. It look epic and at 600 pages it should be full of new sh!% to discover.

shukakke (11 years ago) Reply

This books looks freakin' awesome and one of a kind. It's about time someone took the time to amass something of this nature. I will have it!

Leave a comment