Latest news
Christopher Webster
[Celluloid 01.11.11]
post apocalyptic
movie
trailer
western
vampires
Post-apocalyptic scifi vampire western with nods to every action movie ever? Bring it!
Another trailer has appeared for Scott Stewart's
Priest
, based the Korean comic of the same name. Yes it's the dude who did
Legion
, but we're giving him another chance.
Delayed for a while (possibly not a good sign) and was post-converted to 3D, and will hit theaters on May 13.
Synopsis:
Is a post-apocalyptic sci-fi thriller, is set in an alternate world -- one ravaged by centuries of war between man and vampires. The story revolves around a legendary Warrior Priest (Paul Bettany) from the last Vampire War who now lives in obscurity among the other downtrodden human inhabitants in walled-in dystopian cities ruled by the Church. When his niece (Lily Collins) is abducted by a murderous pack of vampires, Priest breaks his sacred vows to venture out on a quest to find her before they turn her into one of them. He is joined on his crusade by his niece's boyfriend (Cam Gigandet), a trigger-fingered young wasteland sheriff, and a former Warrior Priestess (Maggie Q) who possesses otherworldly fighting skills.
Check out the new trailer for PRIEST after the break.
You might also like
Matt (11 years ago) Reply

I love post-apocalyptic movies. Toss in vampires and I'm sold. These vampires look like the tough scary kind I grew up on. Not these new sissy TV vampires who scare people by threatening to break up with them.

seeminglysquare (11 years ago) Reply

We are giving him another chance? But I thought Legion was awesome!

Anonymous (11 years ago) Reply

Looking good!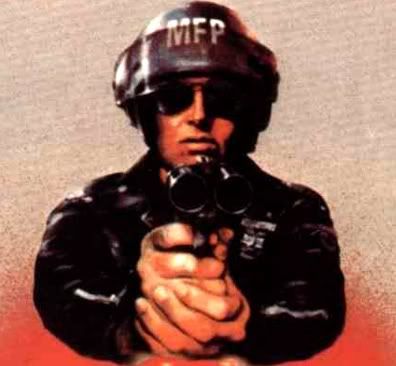 agentorange (11 years ago) Reply

@seeminglysquare

I enjoyed it too! But it divided us here with most against.

Lotus Eater (11 years ago) Reply

Vampire hunter D is good.

John (11 years ago) Reply

The only vampires here are the ones in Hollywood making movies like this.
You understand this statement if you've actually read the Priest comics.

Leave a comment