Latest news
Christopher Webster
[Contests 01.19.11]
movie
news
contest
dvd
Gaspar Noe's follow-up to Irreversible,
Enter the Void
, had its world premiere at the 2009 Cannes Film Festival and then went on to become one of the most acclaimed films of the fest cuircuit. Perhaps not surprising it was scooped up by
IFC Films
for release here in the States.
We covered the film extensively - Ben Austwick even giving it a solid
10 out of 10 in his review
from London Film Fest. And the wait is over. The film hits DVD and Blu ray next week and we've got THREE COPIES to give away!
HOW TO ENTER:
- Do you like us? Prove it.
Like us on Facebook
and you'll be automatically entered in the draw. Already part of our little social networking group? Then you're automatically entered.
- Winners will be randomly drawn and contacted a week from today.
Enter the Void will be released widely
on DVD and Blu ray on January 25, 2011
.
Synopsis:
Loosely inspired by the TIBETAN BOOK OF THE DEAD, ENTER THE VOID centers on Oscar and his sister Linda, recent arrivals in Tokyo. Oscar is a small time drug dealer, and Linda works as a nightclub stripper. One night, Oscar is caught up in a police bust and shot. As he lies dying, his spirit, faithful to the promise he made his sister - that he would never abandon her - refuses to abandon the world of the living. His spirit wanders through the city, his visions growing evermore distorted, evermore nightmarish. Past, present and future merge in a hallucinatory maelstrom.
You might also like
EV (11 years ago) Reply

While I love your site and am a frequent reader, I'm noticing more and more competitions linked to Facebook. It's a shame, as I check in pretty much daily.. yet refuse to create a Facebook account or be forced into it. It's a pity Quiet Earth decided to follow this current trend - at least as in excluding those that don't buy into the Facebook thing.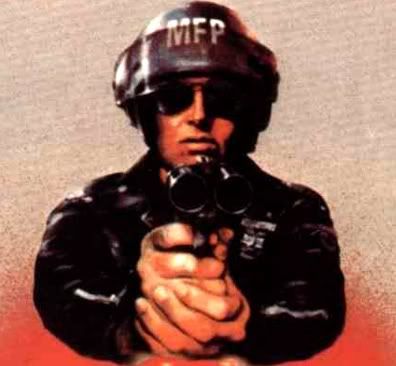 agentorange (11 years ago) Reply

Hey EV. This is our first contest linking to Facebook, but I see what you're saying. We don't want to pressure people into doing something they don't want to, so rest assured we will be offering a couple non social media related contesting in the very near future. So stay tuned for that!

Appreciate your thoughts on the subject.

EV (11 years ago) Reply

Thanks, Agent. That certainly wasn't a dig, and I meant 'more and more' relating to other sites, not QE - I phrased that poorly. Just felt the need to voice that one, Facebook philistine that I am :-)

Anonymous (11 years ago) Reply

Fartbook, for the fail!

Ronald Oliver (11 years ago) Reply

I appreciate the opportunity to participate in your 'INTO THE VOID DVD' giveaway. "LIKE"ed/FAN-ed you on Facebook.

Anonymous (11 years ago) Reply

Sorry, I meant to say 'ENTER THE VOID' DVD giveaway.

EV (11 years ago) Reply

Well, for those that DO have FB accounts & enter, it's a competition well worth going for. It's an amazing film! I also saw it at the London Film Festival (even briefly met Gaspar Noe) and found it quite a breathtaking experience. Visually stunning too.

zenseeker (11 years ago) Reply

I don't really see why people insist upon being Facebook snobs. It's free to have an account, and no-one is forcing you to use it for anything more than entering comps. I have a FB that I use exclusively for the purpose, and I have a new laptop, Samsung Tab and a 46" LED TV to show for it :P

Anonymous (11 years ago) Reply

My problem with Facebook originates from their ever changing yet consistently poor design and interface... not to mention those pesky privacy issues.

Lotus Eater. (11 years ago) Reply

the matrix is real.

There exist things that feed on men.

ktulus worthy of being hunted.

Leave a comment