Latest news
Christopher Webster
[DVD News 02.01.11]
movie
news
dvd
Another great week of releases is upon us gang, starting with Adam Green's
Hatchet II
which sees murderous inbred, Richard Crowley back to his old sick tricks.
Hatchet the first
was a seriously twisted exorcise in old school horror, so I can't wait to check this bad boy out.
Another big horror title out this week is
Let Me In
(
review
), Matt Reeves' adaptation/remake of Swedish vampire novel/movie
Let the Right One In
. This one's also produced by Hammer who are determined to make a comeback in the horror game.
Next up is an overdue release of
Monsters
(
review
), Gareth Edwards' festival favourite. This one's divided viewers, but I'd say it was an ambitious road movie romance with monsters looming in the background. I'd also say the film misses an opportunity to amp up the tension in places - but who am I to argue with Edwards' masterpiece.
Mark Romanek's morose British scifi drama
Never Let Me Go
(
review
) hits this week as well. I caught this one when it was released limited and really liked it, despite it being sad as hell. Good cast in Garfield, Knightley and Mulligan. Never let me Go is based on
the novel
of the same name by Kazuo Ishiguro.
Resident Evil's Paul W.S. Anderson's first movie
Shopping
is coming to blu-ray from Severin films this week. This is the first time the slick British crime flick starring Jude Law and Sadie Frost has been available in such pristine transfer, so I'd say it's a highlight of the week.
Looks like there's also some indie horror movie called
Chain Letter
coming out too. We never reported on this one so I don't know much about it, but it might be alright.
Hmmmm, what else?
Highlander 1 & 2
Aniversary bluray set...
Quantum Apocalypse
...
You might also like
marina (10 years ago) Reply

I'll finally, *finally* catch up with NEVER LET ME GO. Just couldn't find the time to get to that one when it played theatrically. Can't wait to finally see it.

And SHOPPING. Must track that sucker down too.

G.H. (10 years ago) Reply

Hatchet's gore is still etched in my mind.

marina (10 years ago) Reply

The only thing I remember from HATCHET is the beltsander to the face. And that was bloody awesome! Not sure the second will be as good but I did spot another beltsander in the trailer...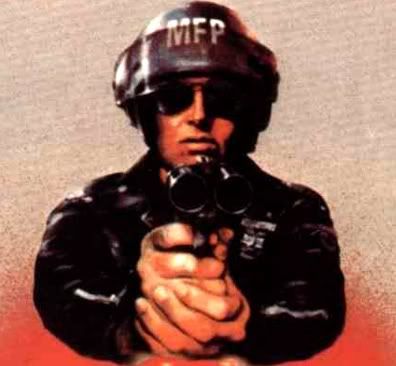 agentorange (10 years ago) Reply

Head rip all the way...

NSFW

http://www.youtube.com/watch?v=1pXFUFgTlz0&feature=related

Leave a comment