Latest news
Marina Antunes
[Celluloid 02.01.11]
movie
news
horror
drama
experimental
Edgar Pera is getting quite a bit of attention at Rotterdam. His film
The Baron
(
O Barao
) has already screened twice with two more screenings scheduled, one of which is already sold out. I have a feeling it may have something to do with the fact that the reviews from earlier screenings of the film have been fairly positive and though the most common complaint is that the film is one note, audiences seem to be enjoying their experience. But when I
read
that the film is also "a Portuguese answer to Guy Maddin," I can't help but get giddy with joy.
Pera is a cinematographer turned director with a flare for the experimental and
The Baron
seems to be a sort of culmination of his work to date. A
mixture of German Expressionism and American Gothic
, the story is based on a novella from Branquinho da Fonseca about a Baron who is an arrogant and controlling dictator with a penchant for the cruel and misogynous; a Dracula inspired sort of character, the first of its type in Portuguese film.
With its heavily stylized look, the subject matter at hand and the experimental nature of this project, it's something that has jumped up on my tracking list from mere curiosity to must see extravaganza. I only hope I get the opportunity to take it in.
A trailer for the film, complete with subtitles, is after the break while a collection of various micro trailers and clips can be found on the film's
Facebebook page
.
You might also like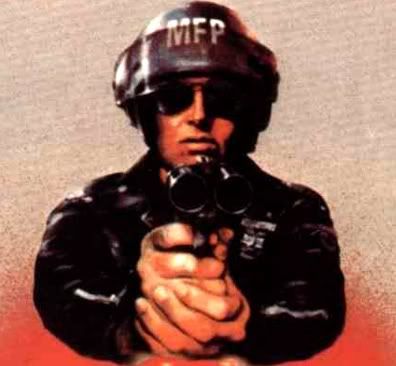 agentorange (11 years ago) Reply

This looks awesome.

I liked "a 2d film by Edgar Pêra"

Leave a comment