Latest news
Christopher Webster
[DVD News 03.08.11]
post apocalyptic
movie
news
scifi
dvd
cult
dystopic
When Cyborg super fan Jerry Scullion heard that Albert Pyun had found the last cut he made of Cyborg before leaving the project in 1988 and was planning on distributing DVDs directly he jumped onto photoshop and went to work putting together his dream cover.
After sharing the cover on Facebook it was quickly praised by the director and scooped up for use as the official cover to the release. Good for Jerry, good for us, because the cover is great. With so many re-release covers focusing on star power there's only so many floating heads I can take. This one, like Pyun's cut, goes for atmosphere and theme first, using the film's famous "crucifix" scene as inspiration.
Check out the full cover art after the break, the
first few minutes of the cut here
and remember you can email curnanpictures[at]gmail.com to order a copy. And no, we don't know the cost of it.
You can see more of Jerry's work at
http://www.sculliondesign.com/
You might also like
Brian (10 years ago) Reply

I talked with somebody at Curnan and they've stated that the DVD w/ Pyun autograph and commentary will be $25 stateside, $30 overseas.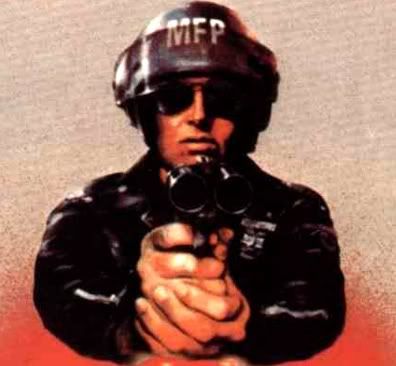 agentorange (10 years ago) Reply

Thanks for the info. When I asked Pyun about the commentary he wasn't sure. Awesome it'll be included.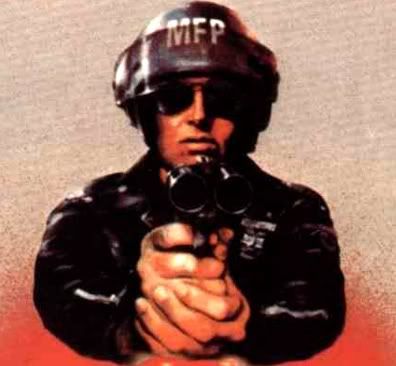 agentorange (10 years ago) Reply

Sorry Brian, it looks like no commentary:

Official word from Curnan Pictures is:

"After giving it a lot of thought, Albert has decided not to include his commentary on his director's cut because it's still too controversial. He wants this offering to be about the movie."

Too bad, but who knows maybe we'll see a commentary on a blu-ray release someday.

Jerry Scullion (10 years ago) Reply

Thanks for the nice words, guys - As you could probably guess, getting to be involved with Albert Pyun and CYBORG is a big thrill! I am looking forward to the directors cut as much as everyone else is!

hamburgslinger (10 years ago) Reply

Thats some sweet artwork there...great work...i was wondering about a cover, now i stumbled upon this...thank you so much. its gonna be THE DVD on my shelf!!!!

Leave a comment