Latest news
Marina Antunes
[Celluloid 03.16.11]
movie
trailer
news
drama
I'd only heard of Lech Majewski's
The Mill and the Cross
in passing, likely because it played Sundance out of competition, but I recently had a chance to take a look at the film's trailer and found myself entranced in Majewski's film which is part drama and part documentary.
The film stars the very busy Rutger Hauer as painter Pieter Bruegel and Michael York and Charlotte Rampling as figures in Bruegel's masterpiece "The Procession to Calvary," a painting that is brought to life as a point of reference for the exploration of the history of sixteenth century Flanders. It sounds pretty innovative but Majewski isn't the first to take this approach. A few years back, renowned director Peter Greenaway took a similar approach to Rembradt's "The Night Watch" which resulted in both a film (
Nightwatching
) and a documentary (
Rembrandt's J'Accuse
).
This isn't going to be for everyone; it's clear from the trailer that the film is going to cover more than just perfunctory history but it also features some pretty gruesome situations and considering the unrest in the country at the time, we'll likely get to see quite a bit of these scenes peppered throughout.
I thoroughly enjoyed Greenaway's approach to the material and I look forward to checking out what Majewski has to offer.
And since we're already talking about Greenaway, the British director is currently working on a drama titled
Eisenstein in Guanajuato
about
Battleship Potemkin
director Sergei M. Eisenstein's life after the release of the film and his rejection by Hollywood. He travelled to Mexico in the 30s to review a film project which was being funded by a group of American pro-communist sympathisers and led by writer Upton Sinclair. Definitely sounds like a promising new project for Greenaway.
Trailer for
The Mill and the Cross
after the break.
You might also like
John (11 years ago) Reply

This is without a doubt the best trailer I saw this year, and the best one on this site in that period too.

Variety reviewed it as I read now:
http://www.variety.com/review/VE1117944425?refcatid=31

and I can't wait to see how awesome this is.

Great find and point-out!
Pure WIN!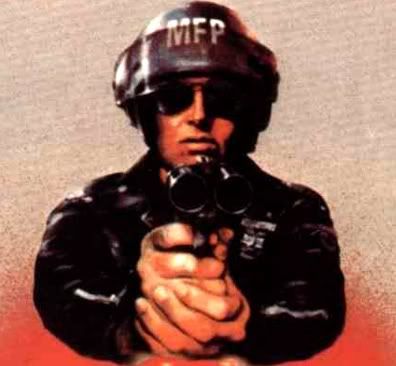 agentorange (11 years ago) Reply

Very interesting indeed. Great catch M. Hauer's in everything these days.

Merzmensch (11 years ago) Reply

Very impressing. I already lost a hope, such movies were be still produced nowadays.

I cannot wait also for Potemkin movie.

Leave a comment