Latest news
Christopher Webster
[DVD News 04.12.11]
news
scifi
dvd
horror
thriller
dystopic
Just ignore the suffix "Future Apocalypse" on the American release of Mexican dystopian flick
2033
. This is a film that mirrors The Cristero War and is about revolution, not the apocalypse. Barring that, this release is long overdue and definitely worth a look if you want to know what the Mexican genre guys have been up to lately. I was one of the first to
review the film
and I'm very much looking forward to catching it again. It's got a great story and sense of sartorial style.
Then we've got Jim Stugess'
Heartless
, a UK horror film that's been dividing audiences for over a year now. Ben Austwick was
not particularly kind
to Stugess, or the film when he asw it at Frightfest back in 2009. And since I hold his opinion in such high regard I haven't exactly been awaiting this release with baited breath. Having said that, now that it's here thanks to the good people at MPI, my curiosity has got the better of me and I'll see if I can check it out for myself.
We're also getting a glut of Miramax triple features on DVD this week including
Children of the Corn 2, 3 and 4
and
Hellraiser 3, 4 and 5
(though if you're patient, Echo Bridge has a
4 disc Hellraiser set
out next week) and a Dolph Lundgren "triple threat" including 'gems' like
Blackjack
,
Men of War
and
Hidden Assassin
.
Here's on that fell under the radar. Remember that
trailer
we brought you for the Nick Stahl thriller
The Speed of Thought
? Well that hits DVD courtesy of Maya Entertainment.
Also out this week is
Harry Potter and the Deathly Hollows (part 1)
. Weird to think that the 10 year olds who started watching this series are 22 now. I wonder how many of them graduated to become QE readers...
If you're a Criterion Blu-ray collector you'll be happy to know that today marks the release of Jean-Pierre Melville's French crime thriller
Le Cercle Rouge
. This is my second favorite Melville flick next to
Le Samourai
. I've got it on DVD, but I'm pretty keen to catch it on Bluray.
You might also like
J.J. (11 years ago) Reply

Agent Orange -- I saw Heartless. What an absolute abomination of a movie. Awful, awful, awful. This is what happens when people with trust-funds end up sitting next to Jim Sturgis on a plane flight.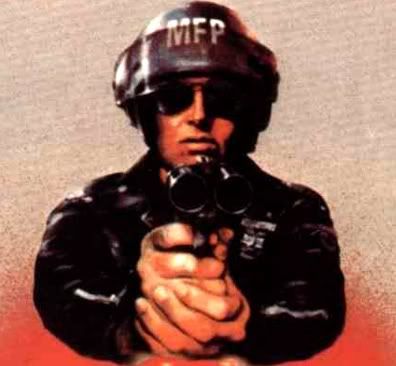 agentorange (11 years ago) Reply

Good to know J.J. -- maybe it's indeed one to skip.

JeffC (11 years ago) Reply

Just watched Heartless and I have to say Philip Ridley always seems to have a unique way of storytelling but this wasn't nearly as good as Reflecting Skin. The second half was better and he's got great ideas but they just didn't seem to come together that well.

Leave a comment