Latest news
Christopher Webster
[DVD News 06.02.11]
movie
news
dvd
Some info and art has surfaced about the Blu-ray and DVD release of Duncan Jone's
Source Code
(
review
). The film streets July 26th and the extra bonus features on the sets include audio commentary by director Duncan Jones and star Jake Gyllenhaal, interviews, expert opinions on time travel, trivia, and more.
Even though I would have liked to see Duncan Jones show a bit more auteurial flair in the film, I really liked Source Code a lot. It's one of those films that keeps you thinking while you watch it and will have you arguing with friends after the fact. Gyllenhaal and Michelle Monaghan are both likable which helps a lot.
It's weird that the extras focus on time travel though, as I don't think that's what's going on in the film at all. For those who haven't seen it yet, I won't divulge my thoughts in detail, but suffice it to say it's a little more involved than that.
You can
pre-order Source Code here
.
You might also like
Piotr (11 years ago) Reply

This movie would have been a 10/10 if only the ending were a bit better. As it stands, it is a feel good ending, but if it ended 5 minutes earlier at that crucial scene on the train (for those of you who have seen it, you know exactly the moment I'm taking about), I think this would have been a perfect film.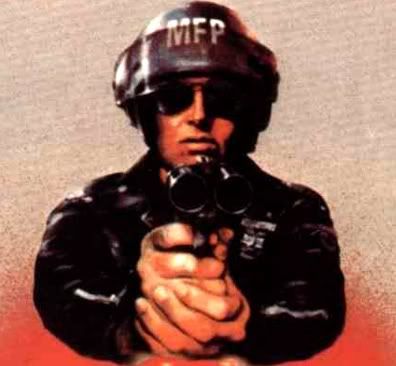 agentorange (11 years ago) Reply

@ Piotr

I think I know what moment you mean and I agree with you. If the film had ended on that moment it would have echoed the bittersweet ending of MOON and been another scifi masterpiece.

Leave a comment