Latest news
quietearth
[Cathode Ray Mission 06.21.11]
post apocalyptic
zombies
news
The second season of The Walking Dead is in full swing and AMC has offered the first footage from the set.
The video features writer/director Frank Darabont touring the set, stars Andrew Lincoln (Rick Grimes), Jon Bernthal (Shane Walsh) and Sarah Wayne Callies (Lori Grimes) and an awkward post-apocalyptic romance in bloom...
Check out the video after the break.
Haven't seen Walking Dead season one? It's
out on Blu-ray and DVD now!
You might also like
Hank (8 years ago) Reply

And yeah... the Swedish guy can't watch it... :)
Makes me think of all the videos on the net when season 1 was being made, none if wich I could watch. Well, well... Hope it's good.

Hank (8 years ago) Reply

Wait... Found it on YouTube if there's more of you who can't watch it here: http://www.youtube.com/watch?v=yJ4g7aSOBZc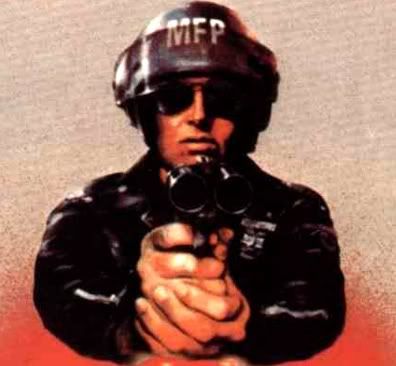 agentorange (8 years ago) Reply

Thanks Hank. I looked earlier and could see one on Youtube yet.

Michael Allen (8 years ago) Reply

I have no idea of what is going to happen in Seas. 2. Is there something about a farm? Someone clue the clueless wonder in.

Anonymous (8 years ago) Reply

If u cant watch it in your location download hide ip and change your ip temporarelly to someware in America thats what I did.

Hank (8 years ago) Reply

Thanks for the tip Mr. Anonymous!

Diggler (8 years ago) Reply

Great way to generate interest outside of the US! Oh well, thanks to Hank for posting a Youtube rip

Leave a comment