Latest news
Marina Antunes
[Celluloid 06.28.11]
movie
news
horror
comedy
vampires
gallery
Ah,
Fright Night
. The remake. Responses to the
trailer
were kind of mixed but I must admit that I was happy to see there wasn't a huge amount of hate flung its way. While I agree that it would be nice to see some original material out of Hollywood, any movie that delivers Colin Farrell (as a vampire no less), David Tenant and Toni Collette in the same movie is OK by my books. Of course, it does help that the first trailer was pretty good.
If you haven't seen it yet, the time is ripe to catch up with the original which delivers some fantastic fun. That should keep you going until August 19th when Craig Gillespie's version hits theatres. If not, you can warm your insides with a few shinny international character posters. I like these. Especially the one on the right. And the one with Tenant. He looks totally badass.
Check out all the goodness after the break.
You might also like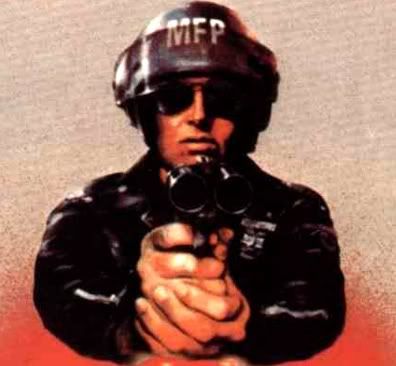 agentorange (11 years ago) Reply

Caught the original on Netflix last week. Forgot how much campy fun the concept is. This look to have retained none of the camp, but it looks like it might be a decent thriller.

Marina (11 years ago) Reply

I had never seent he original until last weekend when I too caught it on Netflix. Whole lot of fun. You're right - there doesn't appear to be any camp here but it's looking pretty good.

Leave a comment