Latest news
Christopher Webster
[Celluloid 07.08.11]
movie
news
So, you've
"Liked" us on Facebook
, you're
following us on Twitter
and you've subscribed to
our RSS feed
. How much more can you bloody take with this stupid social media stuff!
I know that's what your thinking and Google knows you're thinking it too. But that hasn't stopped them from launching their own social networking site called
Google Plus
. Will it win like Gmail, or fail like Buzz and Wave? Who knows, but one thing that's good about it is it's tied to their mighty search engine and since it's the largest and most used search tool on the net plus one's can help more people find our content and keep the party growing.
So why should you Plus One us at all? Because we try hard to find news about unique films first. They may be independent, they may be foreign or mainstream but we do our best to be the first to find out about them and then the first to review them from festivals around the world. We think people deserve to know more than just what's in the multiplex this weekend, but only you can help us reach more people.
Anyway, that's my +1 spiel. Thanks for listening. Feel free to vent about how much you're sick of new social media buttons in the comment section. We often feel the same, but they are a necessary evil these days it seems.
You might also like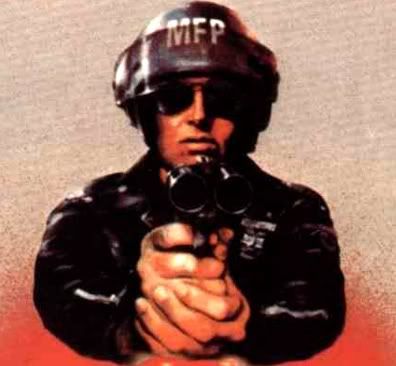 agentorange (8 years ago) Reply

We moved the icon to the sidebar.

William Stewart (8 years ago) Reply

Soon as I get my + one invite I'll do it for sure. lol

nistades (8 years ago) Reply

I've +1 you guys. Your site has intrigued and kept me posted on some of the most interesting in films for the past several years and I'm very proud when films I have scored get posted on your blog. In fact, I've had 3 film projects I wrote music for which you have posted about; Dark Woods, Børre and Adelle. Thank you and keep up the awesome work!!

Leave a comment