Latest news
Christopher Webster
[Celluloid 07.13.11]
movie
trailer
news
comic
THE DARK KNIGHT RISES teaser trailer which ran in front of the Harry Potter and the Deathly Hallows 2 has leaked online. It's disappearing pretty fast, but there's still time to see it here.
Yeah, it's a shaky-cam version and there's not much new to see here, but it's Christopher Nolan so it's worth a gander.
Dark Knight Rises is due to release next summer, 2012. Hopefully the world is still around by then (you know, 'cause the whole 2012 prediction and stuff).
The Dark Knight Rises has a great cast staring Christian Bale, Gary Oldman, Anne Hathaway as Catwoman, Joseph Gordon-Levitt, Tom Hardy, Liam Neeson, Morgan Freeman and many others.
If the above video doesn't play,
watch the teaser trailer here
:
You might also like
Dark Knight (11 years ago) Reply

New link up.

http://www.youtube.com/watch?v=iN-yyIgfT8I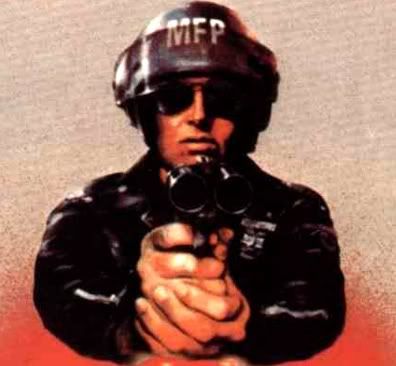 agentorange (11 years ago) Reply

It's really not much to look at. Oldman is lying in bed asking Batman to Rise and help Gotham and you get two quick cuts of Dane which are so fast you can hardly make out what they are. Pretty sure all other footage is taken from previous films.

Anonymous (11 years ago) Reply

dont u guys save it , when its clear it will be pulled soon?

Leave a comment