Latest news
Christopher Webster
[DVD News 07.21.11]
movie
trailer
news
cyberpunk
scifi
dvd
Rainer Werner Fassbinder is most known for his massive repertoire of German melodramas, not genre film. But did you know that in 1973 he directed a three hour made-for-TV cyberpunk flick called
World on a Wire
? I'm guessing more than a few of you did, but let me tell you they didn't show this one in film school.
Anyway the reason I finally picked up on this little scifi gem is because
Janus Films
and Criterion have restored it and are sending it to theatres around the country throughout the summer.
Here's what they say about the film:
"With dashes of Kubrick, Vonnegut, and Dick, but a flavor entirely his own, Fassbinder tells the noir-spiked tale of reluctant action hero Fred Stiller (Klaus Lowitsch), a cybernetics engineer who uncovers a massive corporate and governmental conspiracy. At risk? Our entire (virtual) reality as we know it. This long unseen three-and-a-half-hour labyrinth is a satiric and surreal look at the weird world of tomorrow from one of cinema's kinkiest geniuses."
Now, I don't know if this means we'll be seeing a Criterion release of the film or not, but hopefully it does because all there is is a region 2 release of
World on a Wire on DVD
.
You'll find the reissue trailer for the film below.
It's also worth mentioning that the Roland Emmerich produced cyberpunk movie
The 13th Floor
is based on this (and perhaps a novel, but the title of it is eluding me right now).
You might also like
paul haine (11 years ago) Reply

Both are based on a novel titled Simulacron-3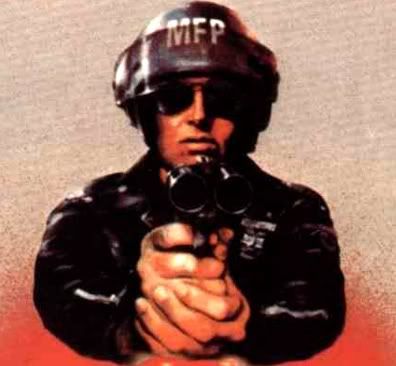 agentorange (11 years ago) Reply

That's it! Thanks Paul :)

quietearth (11 years ago) Reply

I have a copy of Simulacron 3, bought it after I saw 13th floor.. It's old 50s pulp scifi style, but quite a good book.. Radically different storyline though.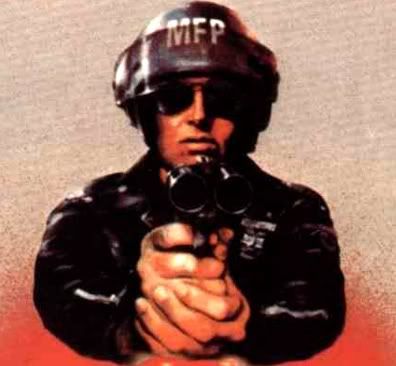 agentorange (11 years ago) Reply

I wonder if Fassbinder's film is more like the book then.

Deckard666 (11 years ago) Reply

I got it they day it was released in Germany ... was looking for it for over 20 years :D

It is not like the Simulacron 3 book. Fassbender tamed down the whole opion poll people stuff from the book. But it is a good movie for a german television production.

Leave a comment