Latest news
Marina Antunes
[Celluloid 09.20.11]
apocalyptic
news
cyberpunk
short
video
Tim Nackashi isn't new to striking filmmaking (or a bit of attention from the film community). The director's debut
Dirty Work
played Sundance before making its way through the festival circuit and opened the door for the director to work on music videos for some of his favourite bands.
His visuals have accompanied music from Gnarls Barkley to TV On The Radio but it's his newest, a video for Neon Indian's "Polish Girl," which really struck my fancy.
Nackashi's story takes place "
in the dismal future, [where] we'll all be affixed to our respective wires and screens, dreaming about being virtually with the one that you love
." The story initially caught my attention but it was the visuals that really got me excited. I particularly love Nackashi's mix of old-school and new-school tech and the mix of the two is pretty much where I expect we'll begin when we start re-building after some terrible disaster. It reminded me a bit of William Gibson's vision of the future which makes me wonder what the heck is going on with
Neuromancer
...
More information on Nackashi and more of his videos are available at his
official website.


You might also like
Anonymous (11 years ago) Reply

I liked it.

soma (11 years ago) Reply

you should check out his other stuff - Neon Indian

Anonymous (11 years ago) Reply

Is this 15 years old? Because the synths the way reverb is being used is From the 80s!!!!!!!!!!!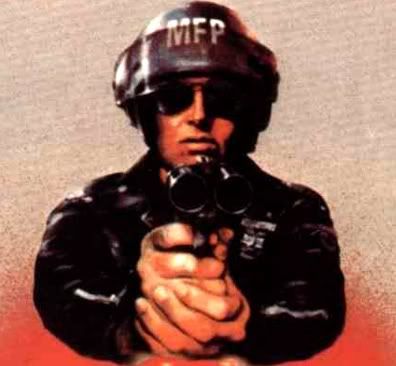 agentorange (11 years ago) Reply

Love this!

Leave a comment