Latest news
Christopher Webster
[Celluloid 11.30.11]
movie
news
horror
Alexandre Aja is producing a remake of William Lustig's
Maniac
. Awesome. Franck Khalfoun is directing and... wait... kindly, elvish Elijah Wood is the titular maniac? Say whaaaa?
If you have your doubts about whether Frodo Baggins will bring the brutal darkness to the role, just check out these first images of Wood in the throws of a killing. Gotta say, the Hobbit looks pretty scary.
Synopsis:
A 21st century Jack the Ripper set in present-day LA, MANIAC is a re-boot of the cult film considered by many to be the most suspenseful slasher movie ever made - an intimate, visually daring, psychologically complex and profoundly horrific trip into the downward spiralling nightmare of a killer and his victims.

Just when the streets seemed safe, a serial killer with a fetish for scalps is back and on the hunt.

Frank is the withdrawn owner of a mannequin store, but his life changes when young artist Anna appears asking for his help with her new exhibition. As their friendship develops and Frank's obsession escalates, it becomes clear that she has unleashed a long-repressed compulsion to stalk and kill.
Khalfoun plans to shoot a lot of the film from the killer's POV.
Check the images below.
You might like:
Maniac (30th Anniversary Edition)
Via:
Twitch
You might also like
soma (10 years ago) Reply

If you've seen green street you know the guy is a pussy.

paul haine (10 years ago) Reply

"wait... kindly, elvish Elijah Wood is the titular maniac? Say whaaaa? "

You never saw him in Sin City?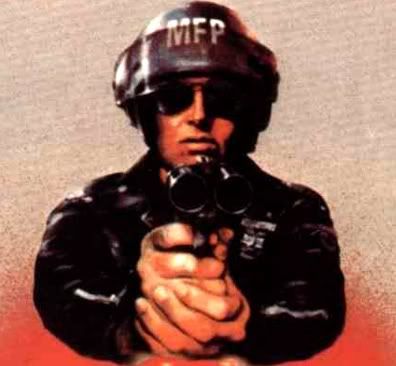 agentorange (10 years ago) Reply

@Paul

Oh yeah! Man, he was so super creepy in Sin City I think I blocked it from my memory.

*shudders remembering dog eating legs*

Missphitts (10 years ago) Reply

Yep Green Street Hooligans is the one to watch EW get hard as nails. This will be fine.

Hussman (10 years ago) Reply

Heck, I remember he played a creepy-assed bastard kid on Law & Order once.

Leave a comment