Latest news
Marina Antunes
[Film Festival 12.01.11]
comedy
drama
It's no secret that I didn't love Quentin Dupieux's
Rubber
(
review
) but I did find some moments of gleeful joy in the director's international attention getter. The story was a tad too strange for me but in small doses,
Rubber
has overtones of crazy brilliance. I loved the film's look and the music but have been sitting pretty waiting for Dupieux's follow up before deciding if the French DJ-turned-director is anything more than a one hit pony. Turns out the strangeness runs deeper, much deeper, than one film.
It was
announced
earlier today that Dupieux's follow up, a little comedy of errors titled
Wrong
, would be celebrating its world premiere at Sundance. But worry not, you don't have long to wait for a peek at the weirdness because
The Playlist
has uncovered a wacky trailer.
Wrong
stars Jack Plotnick as Dolph, a man searching for his lost dog who along the way comes across "a nympho pizza-delivery girl, a jogging neighbor seeking the absolute, and a mysterious righter of wrongs, he may eventually lose his mind... and his identity." You didn't really think Dolph was going to meet some normal people did you?
It's a crazy trailer that had me tapping my foot and giggling. I'm definitely game to see what Dupieux has on display this time around though I doubt it will make any more sense than
Rubber
did.
You might also like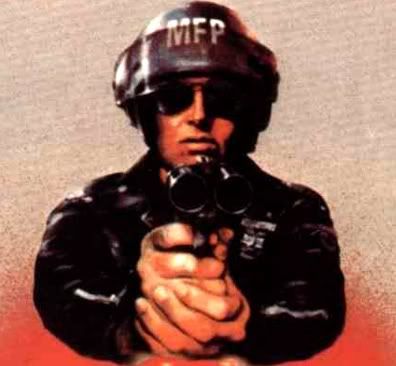 agentorange (8 years ago) Reply

William Fichtner! That was awesome.

Leave a comment