Latest news
Christopher Webster
[Celluloid 12.05.11]
movie
news
scifi
action
An international trailer has landed for
Lock-Out
, the new sci-fi thriller from Luc Besson's Europa Corp, and it's surprisingly full of spaceship action. This looks really fun to me and it's awesome to see Guy Pearce in a tough-guy action role, but I imagine anyone expecting more than a man-against-time movie will be disappointed.
Synopsis:
A man (Pearce) wrongly convicted of conspiracy to commit espionage against the US is offered freedom if he can rescue the president's daughter (Maggie Grace) from an outer space prison taken over by violent inmates.
FilmDistrict is releasing Lockout in the US, and has set an April 20th, 2012.
Check out the first trailer:
You might like:
Dante 01
You might also like
nyuknyuk (10 years ago) Reply

escape from ny in space.

no mel (10 years ago) Reply

looks extremely low budget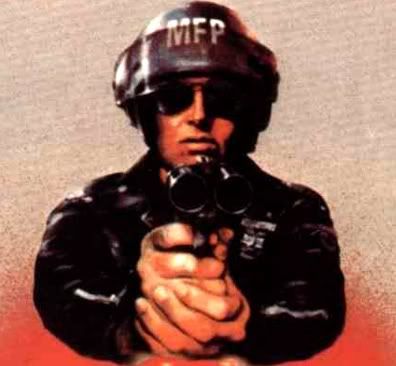 agentorange (10 years ago) Reply

Budget was only $30 million.

Leave a comment